Casa Capșa Restaurant & Hotel
Established in 1852, Casa Capșa is a historic restaurant and hotel in Bucharest, standing on Calea Victoriei. Initially a confectinery shop, it was founded by two brothers, Anton and Vasile Capșa. A few years later the restaurant relocated on the same street to the spectacular Casa Slatineanu, where it remained until today. It was Grigore Capșa, the younger brother of the two founders, who took over the restaurant and managed to bring it to international fame. After a 4-year training at the famous Boissier in Paris, he apparently turned down the offer to become a supplier of the French Imperial Court and chose instead to return to his hometown city and conquer his contemporaries with a refined, French-inspired, one-of-its kind restaurant, which would become soon a legend.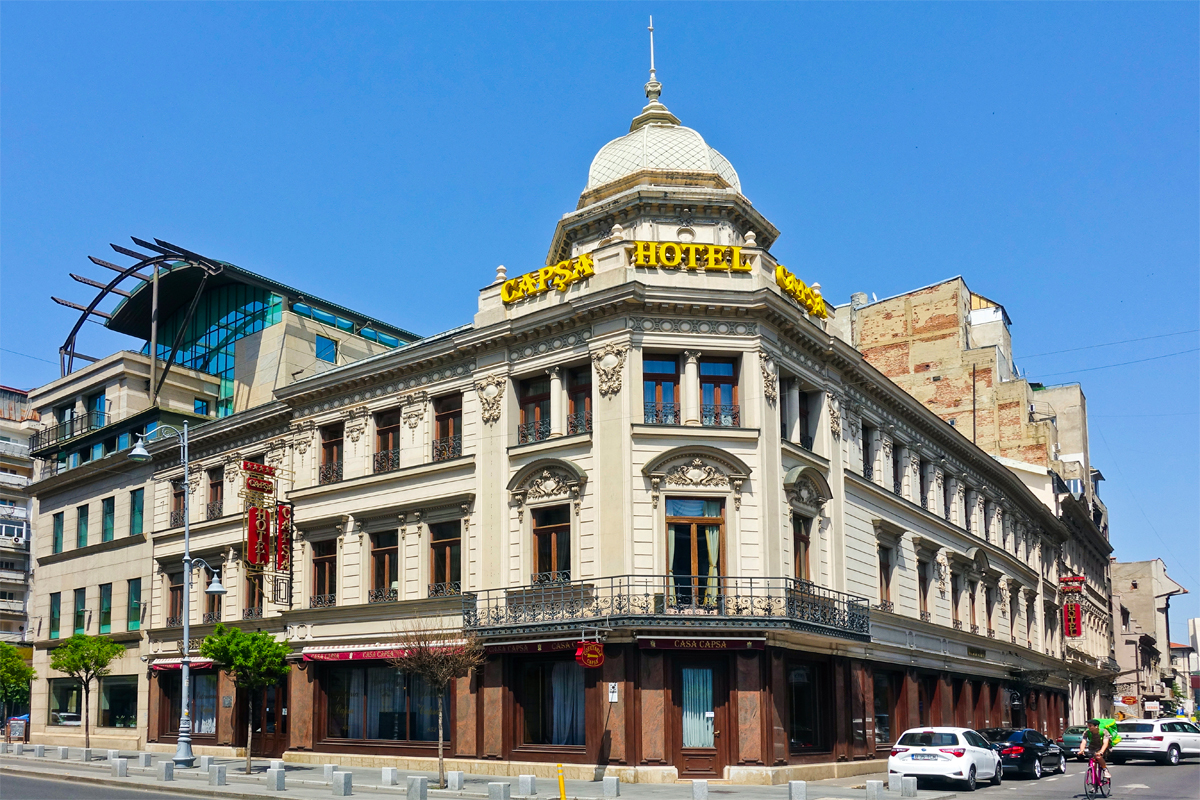 Casa Capșa was extended to include a cofee shop and a hotel, becoming in the following decades one of the most sought-after places in the country. Its fame went beyond Romania's boundaries with the invention of the Joffre cake, a chocolate buttermilk layer cake filled with chocolate ganache and frosted with chocolate buttercream. The cake was named after French Marshal Joseph Joffre, in honor of his visit to Bucharest shortly after World War I, upon invitation of Romania's King Ferdinand and Queen Mary. With a form inspired by the helmets worn by Romanian and French soldiers during the war, the Joffre cake became extremely popular in the years to come and was then "adopted" by the French and European cuisine.
Casa Capșa was also famous for its coffee house, which soon became the gathering place of the intellectual and artistic élite of the Capital. There were times, between the two wars, when one could not be considered a real writer if he or she did not pay a visit to the Capșa coffee house. Actors, writers, musicians, theatre directors and artists would meet here and share their ideas for decades. The pre-war glamour vanished during Communism, when Casa Capșa was closed, but soon after the fall of the communist regime, the place has step by step recovered its splendour and fascination.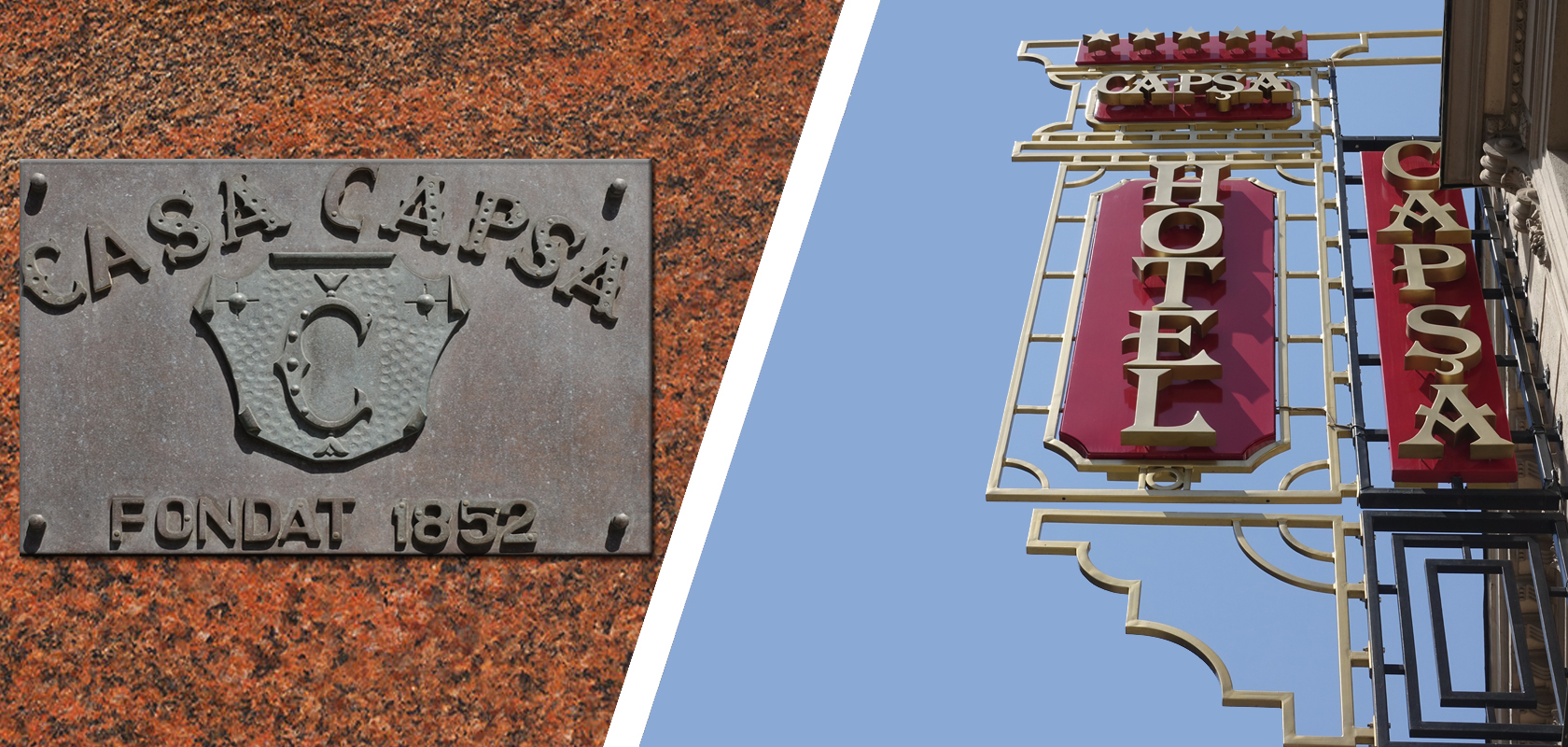 Capșa Hotel, established in 1886, was initially a guest house for members of the parliament, and was considered for a long time the only suitable residence for artists, rich and aristocratic families, diplomats and politicians visiting Romania. Today, Casa Capșa Hotel combines the charm of classical architecture and modern comfort, in a timeless, highly refined and elegant atmosphere.