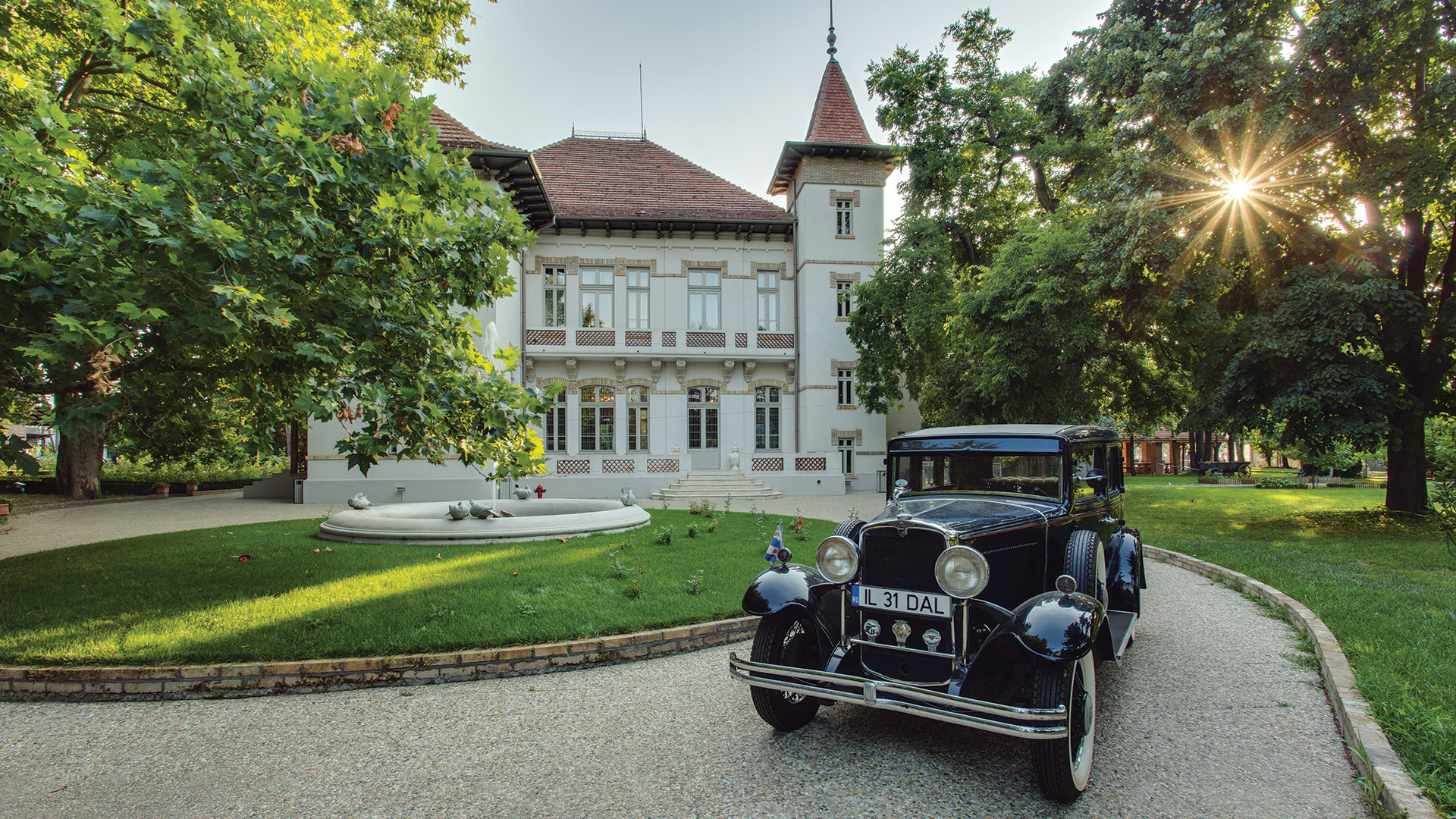 Fascinated by the nobility you discover as soon as you step through its gates, the Manasia Domain claims its former glory by creating the perfect environment for sophisticated and memorable experiences, adapted to the current social environment.

A patrimony gem unparalleled in the Baragan area – included in the Complex of the Hagianoff Mansion, it is open again for the public and becomes thus the first Class A historical monument of national importance fully restored in the Ialomita County. The domain includes the manorial mansion, the two-hectare park and the wine cellar under the mansion, monuments ennobled by the aristocratic history of the estate. Established at the beginning of the 18thcentury, the Manasia Estate waits to be re-discovered, only 50 kilometers away from Bucharest, in the homonym locality.

With integrity and respect for the rich historical value of the domain, an impressive team of restorers, architects and decorators, under the careful guidance of its current owners – Ariadna Löwendal Danila and her husband, artist Dorin Danila, breathes new life into this property.
The entire manorial mansion from Manasia was re-imagined for hosting events, business or social meetings and for exquisite gastronomical experiences.
The Hagianoff mansion – an architectural monument, unique for the Urziceni area, was built at the beginning of 1899 with an eclectic style with classical and romantic architectural elements, in conformity with the designs of a Swiss architect. The mansion was built at the request of Ion Hagianoff – the former Bulgarian minister of external affairs, who took refuge in the Romanian Princedom for political reasons.
All the original stylistic details were thoroughly restored – staccatos, column heads, plaster consoles, painted and enclosed ceilings, stained glass windows, the gate and the wrought iron stairs, as well as the colored cement plates specific for the pre-war period that confer a special charm to this property.
The generous natural light, the precious decorations and also the impressive painting collection recreate the aristocratic atmosphere of the times past, in complete harmony with the functional furniture and modern technological facilities selected for each space.