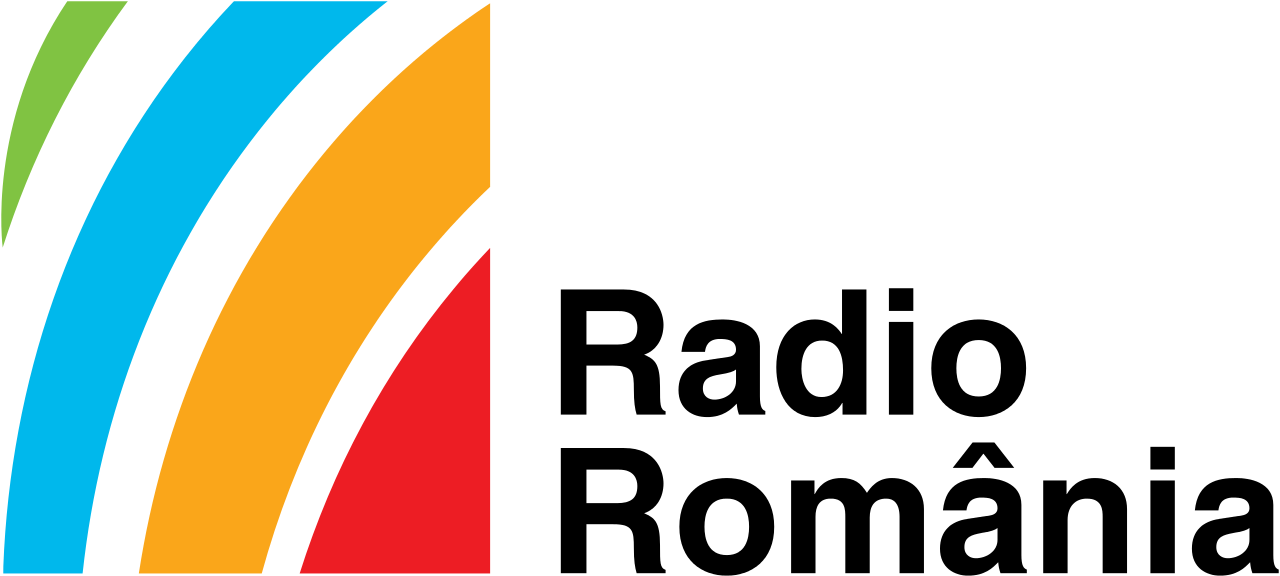 We are a public service of national concern, independent of any cause of political, economic or any other nature.
We are fair, credible and performant.
We promote our national identity in a world of diversity.
We are the leading source of information regarding Romania, both at home and abroad.
We are responsible to our audience and we show it in whatever we do.
We are Radio Romania
We invite you to meet us
This is how we started...
We aired our first radio signal on November 1, 1928.
"Hello, hello, this is Radio Bucharest" were the first words said on the microphone by Professor Dragomir Hurmuzescu, the first president of the institution.
Landmarks:
January 12, 1929: The first "Children's Time" show is broadcast.
February 18, 1929: The comedy "What the Villages' Knew" by V. Al. Jan is performed in the studio on Gen.
Berthelot St, starring Maria Filotti and Romald Bulfinski.
April 14, 1930: First live broadcast – "Aida" by Giuseppe Verdi, from the Romanian Opera House.
1932: Conductor Mihail Jora sets up the Radio Orchestra; the Concert Studio opens.
June 11, 1933: First broadcast of an international football match, Romania - Yugoslavia.
October 8, 1939: The first regional station, Radio Bassarabia, is launched, with programmes in Romanian and Russian.
August 23, 1944: The King's Mihai I of Romania address to the country and the Government's Proclamation are broadcast.
1945 – 1960: The current office building of the Radio Corporation is built. The official opening takes place in 1952, but the building was completed in 1960. The last to be opened was the Concert Hall, in its current form.
1956: The Romanian Television is established. Radio Romania merges with it, forming the Romanian Radio Television Corporation.
December 22, 1989: 12:27 hrs, the Radio Romania airs the first message of the Revolution participants in Bucharest.
June 18, 1994: the Parliament of Romania passes Law 41, the birth certificate of today's Romanian Radio Broadcasting Corporation, an editorially independent, autonomous public service of national interest.
We are market leaders and we are constantly strengthening our position. Over 4.5 million listeners, accounting for one-third of the total number of radio listeners in Romania, choose one of the Radio Romania frequencies every day.
Modernization and adaptation are our priorities. In a democratic society, in spite of the strong competition, we manage, thanks to the quality of our broadcast and to the professionalism of our journalists, to deliver high-quality information, to be reliable, politically balanced and principled. Our online presence and multimedia transmissions have often made the Romanian Radio Broadcasting Corporation a source of news for other media.
At present we broadcast through 4 national stations, 2 of them exclusively devoted to culture, 8 regional stations, 4 local stations, a station for the Romanians in the Republic of Moldova and 2 international radio stations. Moreover, we are a major cultural actor, thanks to the events that we produce: the orchestra and choir concert season, the International Festival of Radio Orchestras RADIRO, the Grand Prix Nova International Radio Drama Festival, the Gaudeamus International Book and Education Fair.
We create outstanding cultural performances.
We educate and instruct the Romanian public, while at the same time promoting and sustaining authentic values.
Our editorial diversity, good coverage and listenership figures turned Radio Romania into the main partner for the information campaigns of the main governmental institutions and of the foreign diplomatic missions in Romania.
Our respect for genuine values, information accuracy, unbiased political reporting, professional fulfillment of our public mission, the treasure of culture and civilization building up in our archives and capitalized in our programs, the quality and reliability of our broadcasts - all these, adding to an over 8 decade long tradition, have won us the confidence of our listeners.
Radio Romania News and Current Affairs
Radio Romania Culture
Radio Romania Music
Radio Romania Villages' Antenna
Radio 3Net "Florian Pittis"
Radio Romania International and Radio Kishinev
Radio Romania Regional
Radio Romania News and Current Affairs
We always offer our listeners more than they expect: news and comprehensive information, social, cultural, political, economic and sports programs as well as entertainment.
The main news program of the day – Radiojurnalul ("Radio Newsreel") from 7 a.m. and the main prime time program – Matinal ("The Morning Show"), have constantly been market leaders.
We have the most extensive network of domestic and foreign correspondents in Romania.
The online component of Radio România Actualitati draws young audiences, mainly oriented towards modern reception means. Our news programs are also available on-air and on-line at www.romania-actualitati.ro
The multimedia project www.observatoreuropean.ro gives listeners/visitors the opportunity to stay connected with Europe and the European policies through the video reports from major topical events.
We "Set the Tone of Culture"!
Radio România Cultural is the only Romanian radio station that, through its round-the-clock programs, mirrors, comments on, analyses and debates the cultural events: news, live broadcasts and reports from major cultural events, festivals and galas in Romania and abroad, famous theatre shows, radio biographies, children and educational programs plus many others.
Radio România Cultural has national coverage.
You can also listen to us on the Internet at www.radioromaniacultural.ro and via the mobile application Radio România Cultural, from Appstore and Google Play.
More than a radio station, Radio România Cultural is an actor, an active participant in the cultural life through the projects that it stages and carries out every year: Cafeneaua de Stiinta ("The Science Coffee House"),Ora de educatie muzicala ("The Music Class"), Ora de educatie teatrala ("The Theatre Class"), Stagiunea de jazz de la Teatrul Act, ("The Jazz Season at the Act Theatre").
We bring excellence in your home every day!
We are the only Romanian classic, jazz&more radio station that broadcasts the music of the last four centuries. The music of the past and present prevails on our frequencies (97.6 and 104.8 FM) and also online at www.romania-muzical.ro.
Radio România Muzical's website also provides access to two special projects: Asculta 5 minute de muzica clasica ("Listen to 5 Minutes of Classical Music") which starting in 2014 and now, it has become a national program in Romanian schools. Voteaza discul de muzica clasica al anului ("Pick the Classical Music Album of the Year") is devoted to the newest and most valuable classical music albums released in Romania and abroad.
Radio România Muzical offers live broadcasts of the most important national and international music events, such as shows and concerts in London, Paris, Frankfurt, New York, Vienna and Berlin.
Radio România Muzical can also be accessed via Google Play and Appstore applications for smartphones and tablets and the latest news are also posted on the social media platforms Facebook and Twitter.
With Radio România Muzical you relax in the company of the best music of all time!
Radio Romania Villages' Antenna
Authentic – is what defines us. News, interviews, radio monographies, information for farmers and, most importantly, genuine folk music.
Radio România Antena Satelor is the only Romanian radio station that addresses exclusively the rural area.
We are popular in the Romanian villages because we know how to communicate with the villagers, speak their language, be useful to them. Our listeners are the most faithful of the entire radio market, as they tune in for an average 260 minutes every day.
We count on attractiveness and usefulness, on the constant presentation of real aspects of the rural life and on social involvement. We offer solutions to concrete problems within our shows addressing social issues.
We have included in our program offer shows for our young audience, we have developed our own website www.antenasatelor.ro and we have created the premises for a permanent exchange of content between the on-air and online platforms.
Radio 3Net "Florian Pittiş"
For everyone who thinks that the future of radio is online: www.radio3net.ro
We are the first public radio station with 100% online content.
We are a "pilot station", a "test station", a receiver, emitter and promoter of the latest ideas and trends in this field.
We invite you to join us online. Together we can find easy-to access media, one-click-away information, applications to listen on tablets and smartphones, a classic recording studio turned into a multimedia set with multiple shooting angles, applications for phones and tablets (IOS and Android) for The
Summer Camp devoted to our listeners on the seacoast, as well as a new portal, www.radio3net.ro (using HTML 5, Cache, PHP and weather responsive technologies).
Our current format is CHR – Contemporary hit radio. We boast indoor, outdoor and online events (including audio live, video live, audio on demand, video on demand, audio podcast, video podcast, RSS feed, widgets, integrated audio/video player, phone applications and content-sharing applications).
Radio Romania International and Radio Kishinev
RRI 1 (in Romanian) and RRI 2 (in 11 foreign languages) present aspects of political, cultural, social and economic life in Romania in full detail.
We create a bridge for the numerous communities of Romanians and Aromanians worldwide, for the seamen, military and security forces in theatres of operations abroad. Our daily broadcasts are in 11 languages (English, French, German, Spanish, Russian, Italian, Serbian, Ukrainian, Arabic, Hebrew and Chinese) and represent an information bond between Romania and the foreign audience of large urban establishments.
Our most popular programs are music, history and cultural shows, depicting traditions and customs, as well as Romanian language lessons. We have numerous information items, on-air and online, devoted particularly to our Romanian listeners abroad.
The Romanian version of the website, www.rri.ro is a genuine utility portal for our co-nationals abroad.
We are present on Facebook (a shared profile in Romanian and English and a separate profile for other languages and dialects), on Twitter for Romanian and English-language news, as well as on other social networking sites or content-sharing platforms: Google+, Flicker, Pinterest, LinkedIn, SoundCloud, YouTube and Instagram. RRI's Romanian language broadcasts are also included in the free radio access section of the Seenow online platform.
Radio Kishinev is the youngest of Radio Romania's stations. We have a balanced and equidistant approach, while the proficiency of our journalists is recognized both by our listeners and the media market in the Republic of Moldova. We broadcast accurate and consistent, event-oriented information in line with Radio Romania's deontological standards and values.
Our advantage is the correct expression in Romanian language. Our shows observe and reflect Romania's relations with the Republic of Moldova: a unity of language, history, culture and tradition.
We are developing our online content and boosting communication by means on social networks. Our Facebook page is continuously expanding.
We are where you are
Keep up to date to what's going on in your area: Radio România Bucuresti fm, Radio România Cluj (with local stations in Sighet and Sibiu), Radio România Constanta, Radio Vacanta, Radio România Oltenia-Craiova, Radio România Iasi, Radio România Resita, Radio România Târgu Mures, Radio România Timisoara (with the Arad local station).
Radio Romania's regional studios produce and broadcast 14 regional and local stations via an infrastructure totaling 34 stations (13 operating in the AM and 21 in the FM band). Our network has nationwide coverage.
The broadcasts of our regional stations are also available online on the studios' websites, via smartphone or tablet applications or social networking sites.
We are promoting multiculturalism in our shows devoted to the 16 ethnic minorities (Hungarian, German, Ukrainian, Russian, Turkish, Serbian, Slovakian, Bulgarian, Croatian, Czech, Rroma, Tartar, Greek, Aromanian, Armenian and Italian) in Romanian or in the mother tongue of the ethnic minorities.
We are the main regional contributor to promoting the values and traditions of ethnic communities in Romania.
Founded on 1921, June 16, RADOR (short for Radio Orient) was the only large scale interwar news agency.
RADOR as it stands now is short for 'Radio Observator' and was set up in 1990 as the Centre for Information and Synthesis.
The Monitoring Office and the 'Dimitrie Gusti' Documentation Centre, which handles the issue of daily, weekly and quarterly event calendars, are all part of the present structure of the agency.
At present, we combine the press agency side with that of an agency specializing in monitoring, providing credible, diversified and professional information.
We are the strongest press-monitoring centre in Romania. We are sifting through daily information in Romanian and 15 foreign languages, 57 radio and television stations in Romania and across the world, and over 400 newspapers and press agencies on all continents.
RADOR products include: news, interviews, analyses, commentaries, compartmentalized as political, economic and local news, as well as specialized bulletins: 'Romania Seen From Abroad', 'Romanians all Over the World', 'International Press Review', 'The 28 for Europe', 'The Balkans and the Black Sea'.
Thanks to the extensive volume of information gathered since 1990, we have the possibility of issuing retrospective synthetic analyses of any area under monitoring.
Follow us on www.rador.ro.
Radio Romania's Orchestras and Choirs
National Radio Drama
Casa Radio Publishing House
Cultural Assets and Archives
Radio Romania's Orchestras and Choirs
Since its creation in 1928, upon composer Mihail Jora's initiative, who came to lead it, Radio Romania Symphony Orchestra has been defining a century of national culture with its repertoire and history. Along the years, this ensemble has held thousands of public concerts, with illustrious guest conductors and soloists
from our country and abroad.
At present, Radio Romania has four orchestras and two choirs: the National Radio Orchestra, the Radio Chamber Orchestra, the Radio Big Band, the Radio Traditional Music Orchestra, the Radio Academic Choir and the Radio Children's Choir.
Our concert soloists – Alexandru Tomescu, Horia Mihail, Razvan Suma, Gabriel Croitoru, Dana Borsan, Cristina Anghelescu, receive standing ovations both on the Radio Hall stage and in their recitals and tours abroad, together with the radio orchestras and choirs.
Every year, Radio Romania's ensembles perform over 100 shows, drawing a large audience at the Radio Hall.
www.orchestreradio.ro
We are the theatre with the widest audience in the country.
The first Romanian radio drama, 'What the Villages' Knew', by V. Al. Jan, starring Maria Filotti and Romald Bulfinski, was broadcast on 1929, February 18.
Since then, we have earned the status of vital centre of Romanian theatre life, with an immensely valuable past, with resounding successes and undisputed prestige.
We have the privilege of building our casts by selecting the greatest actors on the Romanian stage, from the entire country, which ensures us a numerous, extremely diversified audience.
Our cultural offer is based on a perfect harmony of the main coordinates: contemporary - classical, comedy - drama, national - universal.
In the last few years, the National Radio Drama productions have competed in the most prestigious international competitions, where they scooped the most coveted of awards: New York Festivals International Radio Program Awards, Prix Europa-Berlin, Prix Italia, Prix Marulic-Hvar, Prix Ex Aequo- Bratislava, Premios Ondas- Barcelona.
Casa Radio Publishing House
Casa Radio Publishing House is a well-known trademark under which we have stored the most important media productions in the Romanian-speaking world, which belong to Radio Romania.
Over 30 collections and series of books, CDs and books with audio CDs enclosed comprise some of the most valuable and appreciated radio productions in the field of publishing, literature, theatre and music.
We provide durable formats aimed at preserving media broadcasts that would later go into the ether; every Casa Radio Publishing House (book, CD) meets the need of information, education and entertainment of various audience categories.
Our outstanding collections include great names of the Romanian radio drama as well as recordings of famous Romanian writers.
Among the collections for children we recall Radio Prichindel (comic book or illustrated texts + radio drama CD) or an audiobook called Noapte buna, copii! (Good Night Children!) with series like Cipollino, Neghinita, Puss in Boots, Tartarin of Tarascon, The Prince and the Pauper as well as two books featuring Apolodor, the penguin.
The Golden Tape Library includes works by great classics of Romanian and universal theatre in anthological radio dramas. A Romanian Poetry Library collection (book + CD) includes recordings of famous Romanian poets, such as Tudor Arghezi, Lucian Blaga, George Bacovia, Nichita Stanescu and Serban Foarta, a genuine audio library devoted to 20th century Romanian poetry.
For three years in a row (2013 - 2015) we were awarded prizes at the "Bun de Tipar" Book Industry Awards in a section called 'Best Unprinted Book: Audiobook' and we became finalist in a contest entitled "Romania's Most Beautiful Books" the "Children Books" section.
Cultural Assets and Archives
We provide radio production storage and document archives: easy access to collections of radio documents; preservation of radio production heritage and the promotion of the Romanian Radio Broadcasting Corporation as a culture producer and broadcaster.
We are turning the largest media archive in Romania into a living heritage of media values open and accessible to all categories of beneficiaries, thus ensuring its perennial preservation.
We are owners of a series of radio manuscripts (preserved in the Written Archives) signed by great names of Romanian culture: Mircea Eliade, E.Lovinescu, Mihai Ralea, C. Radulescu-Motru, Tudor Vianu, Mihail Sebastian, Gh. Bratianu, C.C. Giurescu, Alice Voinescu.
Audio Documents (first recorded on discs and after 1950 on tape) have been stored in the Sound Archive (Radio Tape Library). About 132,000 recording hours have been stored in various formats in this library, preserving for the future generations what was important in Romanian culture and history.
One could spend 15 years of non-stop audition in an attempt to listen to all recordings on 12,000 ebonite discs (the oldest dating back to 1913, Elena Vacarescu's reciting of poem Testament by Ienachita Vacarescu); 40,000 vinyl records, 11,000 CDs; 1,500 DAT tapes; 293,000 tapes (with music by G. Enescu,
M. Jora, Th. Rogalski, Alfred Alessandrescu, Ionel Perlea, Constantin Silvestri) as well as 103,000 tapes of recorded speech featuring literary shows, entertainment, children programmes as well as radio drama.
In 2009 we kicked off a spaced-out digitization process aimed at salvaging our radio archives and we boast at present roughly 90,000 recordings in various formats.
The Gaudeamus International Book and Education Fair and the Gaudeamus Caravan
The Gaudeamus International Book and Education Fair is the peak of the editorial year in Romania As early as its first editions, the offer of books and events was clustered around specialised and diversified sections targeting visitors and professionals alike: Book and Multimedia, Education Stock Exchange, the Ion
Creanga Book Stand for Children, the National Creation & Invention Pavilion for Young People, The International Centre of Literary Agencies and the Contacts Stock Exchange.
Every year a guest country is devoted a special place, where first-ranking cultural celebrities of that country are invited and events of promoting that certain culture are being held in support of this Fair's message as a unique event open to inter-cultural dialogue.
A book fair and literary café at the same time, the event schedules a genuine marathon of cultural events in a friendly and distinguished atmosphere specific to the living world of books.
Founded in 2000, the Gaudeamus Caravan includes local book fairs hosted by university centres with outstanding cultural tradition all over Romania jointly with Radio Romania's regional stations.
Unique in Europe, the Gaudeamus Caravan travelling book fair brings readership in tune with the editorial market during the entire year, being at the same time a testing ground for the preparation of the autumn edition of the Gaudeamus International Book Fair with which
it shares three joint projects: The Books are Coming Back, the Mircea Nedelciu Reading Contest and Grade A Guests: Romania's Olympiad Winners.
The International Festival of Radio Orchestras - RADIRO
The International Radio Orchestras Festival – RadiRo is the only European music event devoted exclusively to radio symphony orchestras.
The first edition of the Festival took place in 2012 and since then orchestras - landmarks of the European radio broadcasting have performed on the stage of the festival: the BBC Radio Symphony Orchestra, Orchestre Philharmonique de Radio France, Orchestra Sinfonica della RAI, the Radio National Orchestra., the Radio Symphony Orchestra of Finland, the Radio Symphony Orchestra of Prague, the Radio Symphony Orchestra of Stuttgart, L'Orchestre National de France and more others.
The concerts were taken over and rebroadcast on the joint platforms of program exchanges of Radio Romania's partners in the EBU (European Broadcasting Union) and ABU (Asia - Pacific Broadcasting Union) with a potential total audience of billions of listeners.
The Grand Prix Nova International Radio Drama Festival
The Festival promotes a constructive exchange of experience between the producers and creators of radio dramas from all over the world and offers radio professionals a competition platform to present their own drama shows.
The first edition of the Festival took place in 2013 and brought to Bucharest the most revolutionary radio shows produced by 27 companies from 22 countries
Grand Prix Nova is a unique initiative at international level; it forms and educates the young audiences in relation to radio drama, by promoting courageous means of expression and the Romanian cultural values in a space of European and pan-European cultural dialogue.
The festival focuses on proficiency in the field of radio drama and offers artists the possibility to improve through communication with world radio personalities and by facilitating listening to the productions registered by the big media corporations of the world.
International Affiliations
The Romanian Radio Broadcasting Corporation enjoys international recognition, as member of some of the most prestigious professional organisations in the world:
European Broadcasting Union – EBU
Asia–Pacific Broadcasting Union – ABU
International Radio and Television Union – URTI
Board Member of the Permanent Conference of the Mediterranean Audiovisual Operators - COPEAM
Prix Italia
Association of Television and Radio Sales Houses – EGTA
WorldDMB
Public Broadcasters International – PBI
Conference of International Broadcasters' Audience Research Services – CIBAR
Association for International Broadcasting - AIB
Presidency of the EBU Euroclassic Notturno Group